Risk Mitigation and Huawei: The UK Makes a Choice
New US Central Asia strategy; Cambodia-China developments; coronavirus updates
The Big One.
Huawei gets its day in the UK.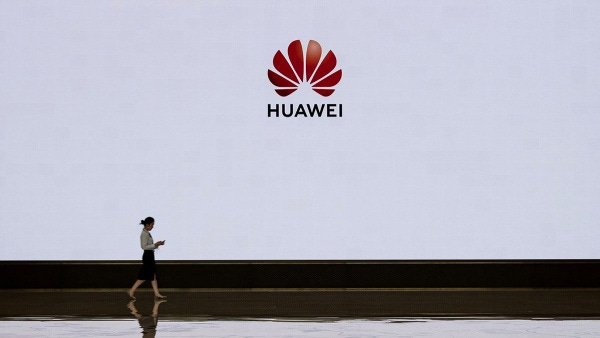 In late January, the government of the United Kingdom announced that it had reached a decision on allowing Chinese technology company Huawei to provide infrastructure for what will be a national 5G network. The UK decision came amid intense pressure from the United States to disallow Huawei, which the U.S. intelligence community has described as a backdoor for Chinese intelligence; in 2018, several high-level U.S. intelligence officials said Huawei products could be used by China to conduct "undetected espionage."
American pressure on London had been coming from the highest levels of government. On Thursday, the Financial Times exclusively reported on a phone call between U.S. President Donald J. Trump and Johnson:
Trump lambasted Johnson for the decision to allow Huawei in, suggesting that U.S. pressure tactics—even against the country's closest allies—are only set to intensify. Similar pressure exists on U.S. allies in the Asia-Pacific region. At the recent Raisina Dialogue in New Delhi, India, Matt Pottinger, the U.S. deputy national security adviser, suggested that allowing Huawei into critical telecommunications networks was akin to allowing the KGB to provide similar products during the Cold War: "Can you imagine [Ronald] Reagan and [Margaret] Thatcher having a conversation in the 1980s saying, 'Let's have the KGB build our telecommunications systems, because they're giving us a great discount,'" Pottinger said.
One of the best reads on the potential security risks emerging from Huawei's involvement in the UK's 5G implementation comes from Simeon Gilding over at the Australian Strategy Policy Institute. Gilding, a former signals intelligence practitioner in Australia, outlines why he sees the technical justifications proffered by British policymakers as insufficient—specifically why the so-called "core-edge" distinction is not really a robust means to protect sensitive networks:
Geography is not a factor in how core–edge works. The reality is mature 5G networks actually require the collapse of the core–edge distinction. 5G can only reach its potential for speed and low latency if sensitive functions can happen at the edge of the network close to the customer. And 5G can only realise its cost-saving potential if any function can occur at the most efficient place in the network, wherever that is. In mature 5G networks, sensitive data and functions will be distributed throughout the network in a dynamic way which will be impossible to govern with certainty.

Sure, many telcos (including in Australia) are already operating networks branded as '5G', on the basis that they deploy new, more efficient 5G radios at the edge of the network. But the hyperconnected, transformational 5G future marketed by the telcos can only be realised if there is no distinction between core and edge.
The public debate on Huawei, naturally, is not replete with SIGINT veterans, leaving several arguments either coming off as over-hyped or dangerously naive. What's most interesting in Gilding's discussion, however, is what he implies, for instance, Australian SIGINT might be able to pull off with access to the data of a 5G provider (as Chinese intelligence might have in the case of Huawei): "We concluded that we could be awesome, no one would know and, if they did, we could plausibly deny our activities, safe in the knowledge that it would be too late to reverse billions of dollars' worth of investment. And, ironically, our targets would be paying to build a platform for our own signals intelligence and offensive cyber operations."
After the UK's decision, the debate on 5G risks continues across the English channel in Europe, where concerns about risk mitigation loom large (albeit not evenly across all countries).
Bottom Line: The debate over the UK's decision to allow Huawei to participate in the construction of 5G infrastructure is far from over, but London's decision likely captures the decision-making process that several other countries will go through in the coming months and years.
Go Deeper: On the Asia Geopolitics podcast, Prashanth Parameswaran and I had a wide-ranging conversation about 5G technology, telecommunications infrastructure, vulnerabilities, and risk mitigation strategies in the context of Huawei. Have a listen and subscribe here. (If you're an iOS or Mac user, you can also subscribe to The Diplomat's Asia Geopolitics podcast on iTunes here; if you use Windows or Android, you can subscribe on Google Play here, or on Spotify here.)
Diplomat Risk Intelligence.
I'm excited to introduce a new offering from The Diplomat. Diplomat Risk Intelligence is the new consulting and analysis division of The Diplomat, the Asia-Pacific's leading current affairs magazine. To learn more, click here.
East Asia.
As I'd suggested in the previous edition of this newsletter, Asian—and global—panic over the novel coronavirus outbreak that began in Wuhan, China, is not going anywhere. As of this writing, more than 31,400 infections have been reported in China alone and fatalities continue to climb; two deaths have been reported outside of mainland China, in Hong Kong and in the Philippines, but both individuals had a history of travel to Wuhan.
The coronavirus outbreak has led to a range of stories. One of the most interesting concerns Taiwan, which has worked hard to set itself apart from China in the midst of the panic. As The Diplomat's editor-in-chief Shannon Tiezzi explained, confusion over Taiwan's status led to the cancellation of flights to Taipei by many major airlines. Interestingly, the International Civil Aviation Organization, one of the UN-sanctioned organizations that continues to exclude Taiwan, even as an observer, has been lashing out at social media users and blocking several raising concerns about Taipei's continued exclusion—especially amid a pandemic. I found myself on the receiving end of the following message after inquiring about the blocks:
Taiwan being left in the cold does not seem to align with ICAO's purported mission to better integrate global civil aviation, but Beijing has strongly opposed Taipei's inclusion—especially as it has sought to isolate Taiwan following the 2016 elections and President Tsai Ing-wen's inauguration. Over at Axios, Bethany Allen-Ebrahimian has a story digging into ICAO's behavior on Twitter.
A set of big questions still loom around the coronavirus outbreak. The virus' high communicability has become apparent even as questions linger about its fatality and potentially asymptomatic presentation after a long incubation period. Anthony Fensom, The Diplomat's economic correspondent, took a look at the likely effect of the coronavirus phenomenon on the global economy.
Looking back at the 2003 SARS epidemic in China, the economic costs were significant scaled to the size of the Chinese economy at the time. Coronavirus has infected more than five times the total number of SARS infected already and has killed more people, too. If its economic effects on China are commensurate with its public health toll, then the implications will be severe—not only for Beijing, but for any companies with a significant exposure to either consumer spending or supply chains based in China.
To track the virus' spread, check out this great resource put together by epidemiologists at Johns Hopkins University.
Bottom Line: Coronavirus panic has yet to peak. The economic consequences of the outbreak are weighing more and more on Chinese decision-makers and global investors.
Don't Miss It: On the latest edition of the Asia Geopolitics podcast, Prashanth Parameswaran and I talk all things coronavirus, focusing primarily on the Chinese government's response, systemic risk, and the surge in anti-East Asian xenophobia and racism in many parts of the world amid poor information about the virus' origins and communicability. Listen here.
Southeast Asia.
More details have emerged on the nebulous military component of the China-Cambodia bilateral relationship. As my colleague Prashanth Parameswaran discussed this week, new reporting revealed previously undisclosed military liaison activity between Beijing and Phnom Penh. As Prashanth explains, "A document obtained by the Australian Broadcasting Corporation (ABC) revealed a previously undisclosed Chinese military visit to Cambodia in late December 2019 and its potential significance for ongoing China-Cambodia defense cooperation."
The report comes nearly one-and-a-half years after U.S. Vice President Mike Pence first raised concerns in a letter to Cambodian Prime Minister Hun Sen about potential Chinese military facilities in the country (more on that here). Last year, the Wall Street Journal took a closer look at a purported "secret agreement" for China to use a Cambodian navy base at Ream. In January last year, the two countries additionally talked up military ties by way of a visit to Cambodia by Chinese People's Liberation Army Navy warships.
Most significantly, the new ABC reporting notes that the schedule for the recent, undisclosed visit included plans for the Chinese envoy—Major General Song Ming Wu—to "investigate Ream base" in addition to other locations (Kok Takiev was among the other important facilities). Song also met with Cambodian troops who had completed coursework in China on "satellite navigation and positioning reference station" and took a look at a satellite navigation facility in Siam Reap. The agenda appeared to suggest a significant level of depth to Song's visit. Even as details remain sparse, it appears that the shadowy Cambodia-China defense relationship continues to get ever deeper.
Bottom Line: Cambodia and China continue to have a well-developed military partnership.
In Case You Missed It: Speaking of Cambodia and China, Hun Sen has made a point of emphasizing his full faith in the Chinese government over its handling of the 2019-nCoV outbreak. Hun Sen blasted reporters for wearing masks, asking them why they would if he wasn't. In the first week of February, he additionally visited China to call on Xi Jinping. The Chinese Ministry of Foreign Affairs was effusive in its readout, noting Xi's reaction: "President Xi noted that as the government and people of China are battling the novel coronavirus outbreak, Cambodia has shown that a friend in need is a friend indeed."
The Diplomat's Shannon Tiezzi dug deeper into Hun Sen's visit to China: "That close relationship with China has shaped Phnom Penh's response to the coronavirus outbreak from the beginning. Cambodia, for instance, dismissed the idea of evacuating its citizens from China, following other close Chinese partners like Pakistan."
Central Asia.
The Trump administration, three years into office, has revealed what it calls a "Central Asia strategy," giving attention to a part of Asia historically neglected in American foreign policy thinking. Catherine Putz, The Diplomat's managing editor and resident Central Asia expert, breaks down the contours of the policy, which was presented this week in Washington:
The new strategy's public version is sorted into six policy objectives: 1) Support and strengthen the sovereignty and independence of the Central Asian States, individually and as a region; 2) Reduce terrorist threats in Central Asia; 3) Expand and maintain support for stability in Afghanistan; 4) Encourage connectivity between Central Asia and Afghanistan; 5) Promote rule of law reform and respect for human rights and 6) Promote United States investment in and development of Central Asia.
Interestingly, U.S. Central Asia policy is increasingly becoming enmeshed with concerns about China—specifically, the ongoing oppression of Uyghur and other mainly Turkic ethnic groups in China's Xinjiang region. U.S. Secretary of State Mike Pompeo has made several high-level remarks in recent days linking Central Asia and Xinjiang. During his recent trip to Kazakhstan, he stressed that "we've made clear to both the Chinese Government and in my visit today we've made clear to the government here in Kazakhstan our expectation that everyone will be treated properly and appropriately, and that what's taking place there (in Xinjiang) is certainly not that."
The full document—titled "United States Strategy for Central Asia 2019-2025: Advancing Sovereignty and Economic Prosperity"—is available at the U.S. Department of State's website here.
Bottom Line: The United States has a new Central Asia strategy.
Asia Defense.
New nukes for American SSBNs. The U.S. Department of Defense confirmed in early February that a new, low-yield nuclear warhead known as the W76-2 has been fielded by the U.S. Navy on board certain American Ohio-class ballistic missile submarines. I wrote about the deployment for The Diplomat, outlining some of the opposition to the deployment of such a weapon: "Critics of the new low-yield option on American SLBMs have expressed concerns about the inability for adversaries to discriminate an incoming low-yield warhead from a higher-yield warhead until a detonation were to take place."
John Rood, the U.S. under secretary of defense for policy, confirmed the weapon's fielding in a statement. He added the following: "This supplemental capability strengthens deterrence and provides the United States a prompt, more survivable low-yield strategic weapon; supports our commitment to extended deterrence; and demonstrates to potential adversaries that there is no advantage to limited nuclear employment because the United States can credibly and decisively respond to any threat scenario."
For more on the implications of the low-yield W76-2 on board American ballistic missile submarines, read the 2018 debate between Austin Long and Vipin Narang at War on the Rocks.
A decade of Chinese military developments. Rick Joe, one of The Diplomat's regular commentators on Chinese military affairs, has started a series reflecting on the major military advancements that took place in China over the last decade. Read the first part of that series here.
Extras.
Don't miss the February 2020 issue of The Diplomat! This month, we analyze the volte face in Kim Jong Un's approach to diplomacy, concluding the North Korean leader has played his counterparts.
We also outline the past and prospects of India's approach to Latin America, evaluate Australia's response to foreign political interference, and examine the genocide case against Myanmar in the context of the country's domestic politics. And, of course, we offer a range of reporting, analysis, and opinion from across the region.
This newsletter is written by Ankit Panda, senior editor for The Diplomat, and director of research at Diplomat Risk Intelligence. Please do feel free to reach out with comments, tips, and feedback at ankit@thediplomat.com and follow me on Twitter at @nktpnd and The Diplomat at @Diplomat_APAC.