The Beginning of Sino-Indian Deescalation?
Vietnam's big trade deal; American allies and missiles; 'Wolf Warrior' efficiencies
The Big One.
Are India and China really deescalating? Or is something else going on?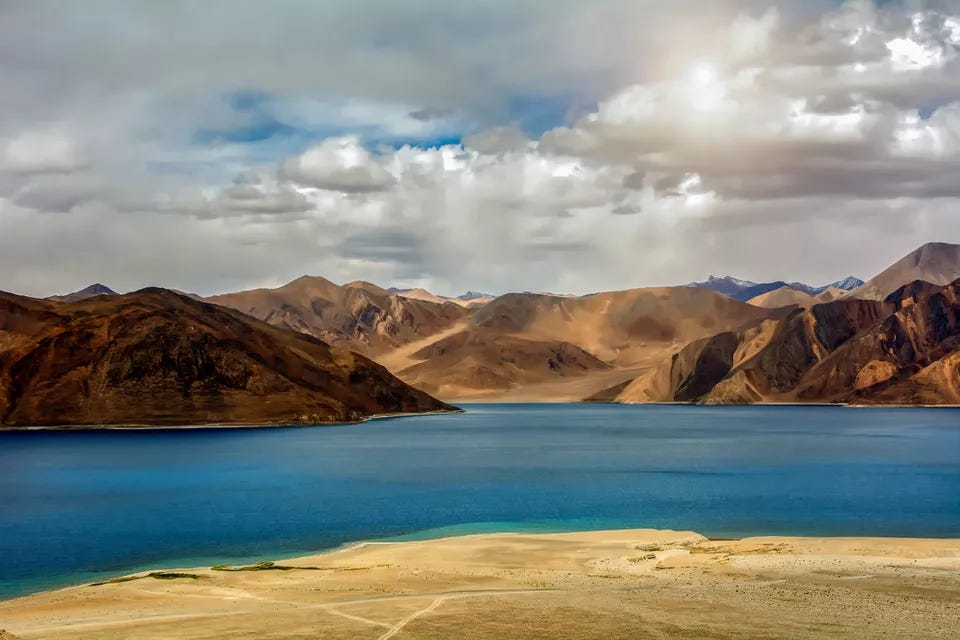 This week, the ongoing standoff between India and China may have started to move toward deescalation and a possible wind-down. Following corps commander-level talks over the weekend, the armed forces of the two sides agreed to begin a process of "disengagement" from contested parts of their disputed border along the Line of Actual Control in Ladakh. The details, however, are murky—and what's clear is that whatever disengagement has happened is partial only. What stands out—especially compared to the resolution of the 2017 Doklam standoff—is that neither side's foreign ministry has released an official statement on the disengagement unlike in August 2017. Here's what we have so far from various (Indian) sources.
Indian sources who spoke to the Hindu noted that the following steps had been taken by the two sides: "Partial deinduction has happened from some points in Galwan and Hot Springs areas. [The] Chinese side removed some of the tents and some troops and vehicles have been moved back, and the Indian side too has reciprocated." "At some points in the Galwan Valley, Chinese troops have moved back 2-3 km," the Hindu reported. One of the major flashpoints between the two sides, at Pangong Lake, which is bisected by the Line of Actual Control, continues to be unresolved, per the reports. According to Indian news agency ANI, the disengagement also resulted in the movement of Chinese "troops and infantry combat vehicles," which "moved back by 2.5 km" in the Galwan area. "India has also moved some of its troops back," ANI reported, citing Indian government sources. (More here.)
However, Ajai Shukla, a well-regarded Indian defense reporter who's been covering these standoffs since they began in early May, reports that Chinese claims during talks so far have been hard-line, emphasizing a complete claim to the Galwan River sector. More troublingly, Shukla's sources told him later in the week that both sides had "retreated a bit," but fundamentally, the standoff remains. 
Similarly, the Indian Express' Sushant Singh sums up the new picture.
That both sides are talking—using both established military and diplomatic channels—continues to be a positive development. The ongoing standoffs are the most serious at least since Doklam and potentially much longer. Still, it's worth recalling that the last time a shot was fired along this border was 1967; the India-China border remains tense, but it's not likely to devolve into a shooting war anytime soon. At the same time, the crisis is serious enough. Credible reports of China moving additional defense materiel, including artillery, near the Line of Actual Control is enough to merit coverage of this crisis at the top of the agenda here and elsewhere.
As we saw with Doklam, the relatively warm summer months can make the hostile, high-altitude terrain of the Himalayas more amenable to a long-running standoff. Given that we're just in June, in practical terms, both sides can afford to play their hands much longer. This standoff may be here for a while.
In Case You Missed It: For additional background on the India-China border disputes, including the nature of the Line of Actual Control and the history of the disputed border, listen to my recent discussion with MIT's M. Taylor Fravel on the Asia Geopolitics podcast. If you're an iOS or Mac user, you can also subscribe to The Diplomat's Asia Geopolitics podcast on iTunes here; if you use Windows or Android, you can subscribe on Google Play here, or on Spotify here.
Diplomat Risk Intelligence.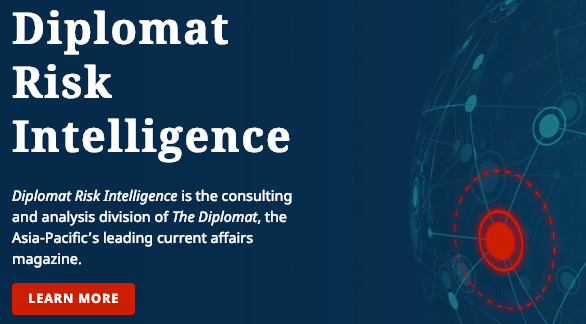 Diplomat Risk Intelligence offers you dedicated access to an exclusive network of subject matter experts versed in geopolitical, security, economic, and political trends covering the wider Asia-Pacific region. To learn more, click here.
Southeast Asia.
Vietnam is on pace to be one of Asia's fastest-growing economies this year. After responding highly effectively to COVID-19, the country just ratified a major free trade agreement with the European Union this week—one that will see 99 percent of tariffs on traded goods between it and the EU eliminated. The ratification of the agreement—officially known as the European Union Vietnam Free Trade Agreement (EVFTA)—speaks to Hanoi's all-in strategy on trade liberalization; Vietnam is also a member of the 11-country Trans-Pacific Partnership. For the EU, the FTA with Vietnam is the second with a Southeast Asian state—the other being its FTA with Singapore.
According to the World Bank's analysis, the EVFTA would have a significant effect on Vietnam's overall GDP, boosting it by 2.4 percent over the scenario where it hadn't entered the agreement. It could also raise Vietnamese exports by 12 percent by 2030, per the World Bank. "Such benefits are particularly urgent to lock in positive economic gains as the country responds to the COVID-19 pandemic," the World Bank added.
The EVFTA also emphasizes just one more way in which the United States is missing out on the appetite for trade liberalization in Asia today. Even as the Trump administration has threatened Hanoi with tariffs (Trump last year said in an interview: "Vietnam is almost the single worst — that's much smaller than China, much — but it's almost the single worst abuser of everybody"), Vietnam has forged ahead with this new agreement. For Hanoi, the United States' decision to unilaterally withdraw from the TPP back in January 2017 was a major blow to that agreement—which Vietnam had been poised to benefit disproportionately from—but regardless, Vietnam has pushed forward in the years since.
East Asia.
A problematic COVID-19 origins study? Nearly six months since the Chinese city of Wuhan first went into lockdown, theories continue to abound about the origins of the COVID-19. In early June, a study published by Harvard Medical School researchers began to go viral, gaining widespread attention for its claims that the virus could have emerged in Hubei province much earlier in 2019 than believed. The study (full PDF link here) even made it onto Fox News here in the United States, where it was subsequently picked up and tweeted out by none other than the president of the United States.
There's just one problem: the study is not peer reviewed, and contains significant methodological oversights.
Of course, Trump's Twitter loudspeaker further raised the prominence of the study, highlighting the continued dangers in having non-peer reviewed work on these controversial topics winning widespread coverage without sufficient oversight and review. Given the administration's previous attempts to defy the U.S. intelligence community and blame the Chinese government by any means for the pandemic's global effects, this episode stands out. For now, the administration hasn't pursued this further, but watch this space.
Does 'Wolf Warrior' diplomacy work? According to a new paper from two Yale University political scientists based on a survey (PDF), China's acerbic new brand of so-called "Wolf Warrior" diplomacy is not yielding positive results for Beijing—at least as far as actual persuasion is concerned. The researchers find that "Aggressive messages that attempt to tear down the United States do not have broad appeal," and that "messages that highlight foreign aid move public opinion in China's favor." The paper doesn't offer explanations for why Chinese diplomats have adopted this new approach, but perhaps the "Wolf Warrior" turn has more to do with intra-bureaucratic performance (i.e., impressing superiors back in Beijing) than actually persuading one's interlocutors.
Japan for Hong Kong. Tokyo's relative silence over the Chinese National People's Congress draft decision on a new national security law raised some eyebrows initially. Japan's Kyodo News Agency had reported that Tokyo had "opted out" of signing onto the rare multilateral joint statement put out by the United States, the United Kingdom, Canada, and Australia on the NPC's decision. 
That, however, appeared to be premature. This week, Japanese Prime Minister Shinzo Abe himself said that Tokyo will take the lead in drafting the Group of Seven (G7) statement on China's plans for Hong Kong. "Japan wants to take the lead among the G7 countries in issuing a [joint] statement based on the premise of the 'one country, two systems' principle," Abe said before Japan's National Diet. The move is a far cry from the fence-sitting some had alleged.
It remains to be seen how and if Tokyo's more prominent role in the pushback against the upcoming national security law—which is yet to be drafted—will feed back significantly in the Japan-China relations. Broadly, relations between Beijing and Tokyo have been on and upswing over the past year. We may expect to soon see increased tensions, perhaps in the East China Sea.
South Asia.
Sri Lanka sets parliamentary election date. Sri Lanka has set August 5 as the date for its upcoming parliamentary elections, which have already been postponed twice over amid COVID-19. The Election Commission has confirmed the date and the election will be the first major democratic test for the government led by President Gotabaya Rajapaksa, who dissolved parliament on March 2. Gotabaya Rajapaksa was sworn in last November after a campaign based around national security and Sinhala nationalism. His brother, Mahinda Rajapaksa, the former president, serves as prime minister.
Asia Defense.
Will American allies host missiles? Over at the Los Angeles Times, David S. Cloud reports on perspectives in the Asia-Pacific among U.S.-allied states about the prospect of hosting American ground-launched missiles that might come into existence now that the 1987 Intermediate-Range Nuclear Forces Treaty is no more. American allies, however, have a set of sticky political obstacles before they can sign up to host American missiles. 
Gov. Denny Tamaki of Japan's Okinawa prefecture told Cloud that he is "firmly" opposed to the idea. That matches up with what I learned during a late-2019 trip to Tokyo where I spoke to several Japanese officials about these questions; Tokyo is well attuned to the political difficulties of such a deployment.
NATO to stand up to China? Asia-watchers in the United States and Europe have long bemoaned that the transatlantic alliance has not taken China quite as seriously as it should have. Could that be about to change? NATO chief Jens Stoltenberg had uncharacteristically harsh words for Beijing, when he called out China's "bullying and coercion" as a priority for the alliance. 
"The rise of China is fundamentally shifting the global balance of power, heating up the race for economic and technological ­supremacy, multiplying the threats to open societies and individual freedoms and increasing the competition over our values and our way of life," Stoltenberg added. "They're coming closer in cyberspace, we see them in the Arctic, in Africa, we see them ­investing in our critical infrastructure. And they're working more and more with Russia. All of this has security consequences for NATO allies.''
For an alliance built from the ground up to deter first Soviet and now Russian aggression, the shift is difficult—especially given that Russia hasn't gone anywhere as China has risen. Stoltenberg's statements, however, can be seen as more evidence for the hypothesis that NATO may soon learn to walk and chew gum in terms of dealing with both adversaries.
Undersea cables in the South China Sea. According to Radio Free Asia and Benar News, high resolution satellite imagery of the Paracel Islands recently has shown a Chinese ship involved in laying undersea cables between China-held features in the island group, which is also claimed by Vietnam and Taiwan. "The cable ship began operations in the area nearly two weeks ago after departing from a shipyard in Shanghai," RFA notes. It's unclear if the cables are intended to increase connectivity between these features or if they're playing an overtly militarized role in undersea surveillance of submarines. South China Sea littoral states have quickly expanded their submarine forces in recent years, making anti-submarine warfare a major priority for China and other states in the region.
No Afghan withdrawal anytime soon. Gen. Frank McKenzie of U.S. Central Command went on record this week to clarify that the Taliban had not yet met the conditions required per the U.S.-Taliban February 2020 deal for any U.S. troop withdrawal. Per the agreement, an initial set of conditions would have to be met for a reduction in troop levels. "Those conditions would be: Can we be assured that attacks against us will not be generated there? And as of right now ... frankly, if asked my opinion, those conditions have not been fully met," McKenzie said.
Extras.
A retired American general reflects on racism in the United States. Lt. Gen. Vincent Stewart (Ret.), a former director of the U.S. Defense Intelligence Agency, has a powerful essay over at Task and Purpose, reflecting on racism in the United States:
By all accounts, I have truly lived the American dream. I am a first generation American who rose to the top of my profession — a living embodiment of the ideal that if you work hard enough, you can achieve anything. Yet hard work is not enough for many of my fellow black Americans, who run into institutional barriers, and all too often face deep-seated fear, contempt, resentment, and hatred.

I am now part of the "privileged" class, a black man who overcame obstacles to become a three-star general, told by white people that at least things are better than they were, while black people think I can't possibly understand their anger, frustration, or despair. Neither are right.
Read more at Task and Purpose.
'Black Lives Matters' goes global—and the Asia-Pacific follows. Across the region, protests in solidarity with the American Black Lives Matter movement have taken place. As Thisanka Sripala reports for The Diplomat, demonstrators have gathered in Tokyo, and in South Korea, the issue has become a rare, unifying bipartisan matter, bringing the country's conservatives and progressives together, as Kyle Ferrier writes. Not all protests have been without incident, however, in Asia. 
In Sri Lanka, local police cracked down on a solidarity protest; Kalani Kumarasinghe reports on the brutality with which Sri Lankan authorities put an end to a small protest outside the U.S. Embassy in Colombo. Finally, the anti-racism protests in the United States should cause Australia to reflect on its own structural racism as pertaining to indigenous peoples, Pascale Hunt argues in The Diplomat.
What to know about the 75th anniversary of the Hiroshima and Nagasaki bombings. Nuclear weapons historian Alex Wellerstein has put out an immensely helpful blogpost summarizing the historiography around the controversial August 1945 atomic bombings of the Japanese cities of Hiroshima and Nagasaki. Written for journalists, the post is a helpful summarization of the myths that continue to pervade common understandings of the bombings (and the American decision to move ahead with them).
COVID-19 at The Diplomat:We're happy to note that ongoing coverage and analysis at The Diplomat of the COVID-19 pandemic in the Asia-Pacific is paywall-free for all readers. Access the latest in our coverage here. COVID-19 coverage at The Diplomat is presented by Diplomat Risk Intelligence. Learn more about DRI here. 
This newsletter is written by Ankit Panda, senior editor for The Diplomat, and director of research at Diplomat Risk Intelligence. Please do feel free to reach out with comments, tips, and feedback at ankit@thediplomat.com and follow me on Twitter at @nktpnd and The Diplomat at @Diplomat_APAC.