The End of Hong Kong As We Know It
North Korea illicit finance crackdown; Taiwan arms sales
The Big One.
China's National People's Congress takes on Hong Kong.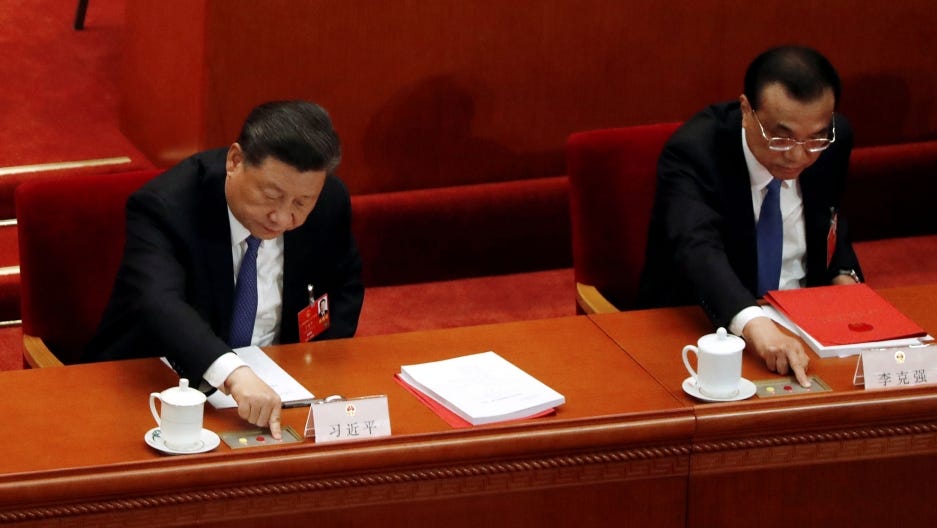 Breaking: As this edition of the newsletter went to print, U.S. President Donald J. Trump at a Friday press conference announced new measures pertaining to China. This included plans to revoke Hong Kong's special customs and travel status; sanction certain Chinese and Hong Kong officials; and suspend travel rights to the United States for certain Chinese individuals (including some students). The press conference also included an announcement that the United States would withdraw from the World Health Organization. Details remain unclear.
On Thursday, China's National People's Congress voted 2,878-to-1 in favor of a decision that authorizes a process to draft a national security law that will directly be imposed on the semiautonomous Hong Kong region. The vote itself (specifically on "Decision on Establishing and Improving the Legal System and Enforcement Mechanisms for the Hong Kong Special Administrative Region to Safeguard National Security") does not result in a law right away, but starts the process, which will likely conclude by late August. When all is said and done, Beijing will have established the means to directly crack down on activities it considers undesirable in the city, including what it interprets as terrorism, separatism, or secessionism. 
The NPC's vote has confirmed the worst fears among Hong Kong's democrats, who see this as the final nail in the coffin for "one country, two system." Chinese Premier Li Keqiang defended the law by saying that it would amount to the "steady implementation of the 'one country, two systems.'" Li's wording echoed a pledge made by Xi Jinping himself during a 2017 visit to Hong Kong—long before last year's unrest over an extradition bill spiraled into a broader movement about the city's destiny itself.
Aside from the ramifications on political and civic life in Hong Kong—which will be severe—the NPC's move raises serious questions about the future viability of Hong Kong's exceptional status as a global city and financial hub. The Hang Seng Index (HSI) reacted negatively, as was to be expected, but what's still notable is the relatively modest downward move. Investors and businesses with substantial Hong Kong exposure have gotten used to a certain degree of volatility amid last year's substantial protests against the extradition bill, but the latest moves—on top of the pandemic crunch that hit earlier in the spring—suggest that this dramatic turn of events may not have been entirely unexpected.
Much will depend on how major international players, including the United States, react. On Wednesday, a day before the NPC vote, Mike Pompeo, the U.S. secretary of state released a statement noting that he had officially certified "that Hong Kong does not continue to warrant treatment under United States laws in the same manner as U.S. laws were applied to Hong Kong before July 1997."
The Diplomat's Shannon Tiezzi takes a closer look at what may come ahead: 
The implication is that Hong Kong's separate agreements and arrangements with the United States could be revoked, meaning Hong Kong, from the U.S. perspective, would be treated no differently from any other Chinese city. For example, Hong Kong would no longer be exempt – as it currently is – from the Trump administration's tariffs on Chinese goods.

…

It's even possible that the United States could withdraw its support for Hong Kong holding a separate seat from the PRC in international organizations like the World Trade Organization and Asia-Pacific Economic Cooperation (APEC) forum.
Hong Kong has been a flashpoint in U.S.-China ties for some time now and that's not about to change, either.
The clash spilled over into the United Nations, where China shot down a U.S. bid to have Hong Kong brought up at the Security Council, calling it a "a matter of urgent global concern ​that implicates international peace and security."
Shortly after the passage of the draft decision by the NPC, the governments of the United States, Australia, Canada, and the United Kingdom released a joint statement saying that:
Hong Kong has flourished as a bastion of freedom. The international community has a significant and long-standing stake in Hong Kong's prosperity and stability. Direct imposition of national security legislation on Hong Kong by the Beijing authorities, rather than through Hong Kong's own institutions as provided for under Article 23 of the Basic Law, would curtail the Hong Kong people's liberties, and in doing so, dramatically erode Hong Kong's autonomy and the system that made it so prosperous.
The relatively quick turnaround on the release of this joint statement speaks to the high degree of concordance and coordination among the four anglophone nations on the matter. The content of the statement largely puts these countries on board with the U.S. assessment that Hong Kong no longer has sufficient autonomy. What that will mean for each of these countries' relationships with the city remains to be seen. The joint statement does propose a solution, however: "Rebuilding trust across Hong Kong society by allowing the people of Hong Kong to enjoy the rights and freedoms they were promised can be the only way back from the tensions and unrest that the territory has seen over the last year."
Alongside the four anglophone states, the European Union's high representative for foreign affairs and security policy, Josep Borrell Fontelles, said in a statement that the EU was following developments in Hong Kong closely. His statement came after the vote on the draft decision came to be part of the agenda of the NPC. "The European Union has a strong stake in the continued stability and prosperity of Hong Kong under the 'One Country Two Systems' principle," Borrell said. "It attaches great importance to the preservation of Hong Kong's high degree of autonomy, in line with the Basic Law and with international commitments," he continued. Japan, meanwhile, noted it was "seriously concerned" by the NPC's decision—a somewhat rare statement from Tokyo at a time when relations between it and Beijing have been broadly improving.
Despite the considerable international backlash and pressure, it appears that Xi and the Chinese leadership are determined to press on, calculating that allowing Hong Kong to persist as a bastion of free expression and criticism of Beijing is detrimental over the long run. In short, the calculation here seems to be that, for China's national interests, bringing Hong Kong under the iron-fisted control of Beijing is worthwhile, even if it bears costs.
For a deeper dive, have a listen to the latest episode of the Asia Geopolitics podcast. Shannon Tiezzi joins me to discuss the NPC's decision and what the future might hold for Hong Kong.
Diplomat Risk Intelligence.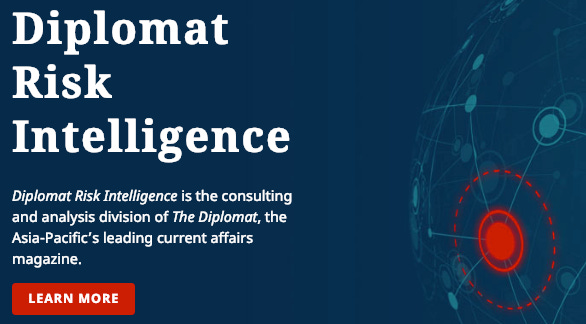 Diplomat Risk Intelligence offers you dedicated access to an exclusive network of subject matter experts versed in geopolitical, security, economic, and political trends covering the wider Asia-Pacific region. To learn more, click here.
East Asia.
On Thursday, the United States Department of Justice (DOJ) unveiled one of its most significant actions against North Korean illicit finance activities in years. The DOJ charged 28 North Korea and 5 Chinese individuals with a range of charges, including money laundering for more than $2.5 billion in illicit payments that DOJ said went toward the country's weapons of mass destruction. The full 50-page indictment is available here and notes, among other details, that a sum of $63,511,387.85 in North Korean assets was frozen by U.S. officials between October 2015 and January 2020.
The indictment is worth a full read for anyone with an interest in the North Korean regime's illicit finance activities. It details how the individuals charged set up a network encompassing more than 250 front companies to facilitate payments through the U.S. financial system to North Korean coffers.
The North Korean side had yet to react to the action as of this writing, but it's difficult to imagine Pyongyang taking this lightly. The move hearkens back to 2005, when the United States busted Kim Jong Il's Macau-based slush fund at Banco Delta Asia. At the time, that became a major sticking point in negotiations, with the North Koreans refusing to advance the agenda for talks until the Banco Delta Asia issue could be addressed. It's not clear that we'll see a similar effect this time given that there are no working-level U.S.-North Korea contacts at the moment. Instead, the action does showcase the considerably complexities involved in completely choking off North Korea's access to overseas financing.
What remains to be seen, too, is how U.S. ally South Korea will view the development. Seoul's progressive government has been eager to move ahead with cooperation with Pyongyang; it's not clear if South Korea was given a heads up on this development.
Asia Defense.
A few defense stories you might have missed:
Heavy Weight Torpedoes for Taiwan? The U.S. State Department has approved a possible Foreign Military Sale of 18 MK-48 Mod 6 Advanced Technology Heavy Weight Torpedoes for Taiwan in a deal estimated to cost $180 million. The announcement did not mark the finalization of a sale, but the approval of a potential sale. If finalized, the sale would mark the first U.S. arms sale to Taiwan in 2020. Announcement of the possible sale's approval came a day following Taiwanese President Tsai Ing-wen's inauguration for a second term in office. At her inauguration, Tsai rejected mainland China's "one country, two systems" formulation, saying that Taiwan would "not accept the Beijing authorities' use of 'one country, two systems' to downgrade Taiwan and undermine the cross-strait status quo." It's not yet clear which Republic of China Navy (ROCN) submarines will be potentially receiving these torpedoes for operation. The ROCN operatesChien Lung-class and older Hai Shih-class submarines that could potentially operate these torpedoes.
To watch: Speaking of Taiwan, Taipei is planning on requesting American Harpoon anti-ship missiles as well—perhaps taking advantage of the Trump administration's willingness to approve ongoing requests. 
The DF-26's warhead ambiguity feature. I commented briefly recently on some interesting open source work published by a few analysts recently highlighting the dual-use nature of China's DF-26 intermediate-range ballistic missile:
This intermediate-range ballistic missile appears to have been built from the ground-up with conventional and nuclear strike options in mind, introducing dangerous ambiguities that might make inadvertent escalation in a crisis more likely.

This same danger, however, may be part of what grants Chinese leaders the confidence that the system is a good idea in the first place. There's some evidence American policymakers have started considering what the DF-26's co-mingled nuclear-conventional units might mean for escalation — at least if a recent Department of Defense report on Chinese military power is a reliable indicator.
The end of an era. The Chinese People's Liberation Army Navy (PLAN) is set to retire the last of the Type 051 class guided-missile destroyers in the coming weeks, the Chinese Ministry of Defense announced. The last vessel, an improved Type 051G variant known as Zhuhai, will be decommissioned soon. "At present, the designated receiving unit is arranging for its handover and applying for a provincial themed patriotism education base for it," a PLA Daily article noted.
India's carrier plans dashed? Raji Rajagopalan digs into recent comments by India's first chief of defense staff, General Bipin Rawat, on the utility—or rather inutility—of the aircraft carrier for the Indian Navy. Rawat, an Army man, pooh-poohed the Indian Navy's aspirations for a third carrier, pointing to other needs. As Rajagopalan writes:
Rawat's statements have several implications. Most importantly, it calls into question the Indian Navy's and the Air Force's acquisition plans. These are particularly important at a time when China has been both putting pressure on the Sino-Indian border and venturing into the Indian Ocean Region. Rawat's comments could also bring back concern within the Navy and the Air Force about the Army's dominance within the Indian military and potentially lead to intensified interservice rivalry among the three services. The creation of the chief of defense staff (CDS) post was meant at least partly to create greater synergy among the services and greater jointness, but that could be at risk if the two smaller services feel the CDS is being partial to the Army. 
India, like many other states, will be feeling the effects of a pandemic-induced fiscal crunch on military spending soon. Rawat's prescriptions might not find universal adherents, but it's clearer than ever that Delhi will need to make tough choices. 
Deterrence in the Pacific. U.S. Senators Jim Inhofe and Jack Reed write over at War on the Rocks about their plans to make sure the next U.S. National Defense Authorization Act has a Pacific analog to the European Deterrence Initiative: a Pacific Deterrence Initiative.
With the stakes so high, the time for action is now. That's why this year we intend to establish a Pacific Deterrence Initiative in the National Defense Authorization Act for Fiscal Year 2021. The Pacific Deterrence Initiative will enhance budgetary transparency and oversight, and focus resources on key military capabilities to deter China. The initiative will also reassure U.S. allies and partners, and send a strong signal to the Chinese Communist Party that the American people are committed to defending U.S. interests in the Indo-Pacific.
Extras.
Ulysses S. Grant and Japan. Over on Twitter, historian David Fedman has a great thread showcasing a Meiji-era illustrated treatment of former U.S. President Ulysses S. Grant. 
For the full thread, click here. And if that piece of history interests you, you can also check out Robert Farley's overview of Grant's post-presidential Asia tour, which helped solidify the United States' Asia presence in the late 19th century.
Twitter fact-checks China's "wolf warriors". Twitter's decision to begin fact-checking statements by prominent government officials, including U.S. President Donald Trump, has attracted its fair share of controversy. Amid the new change, however, statements by official Chinese diplomatic spokespeople have been getting the same treatment. For instance, Zhao Lijian, the Chinese Ministry of Foreign Affairs' spokesperson, had a fact-check alert added onto his March 13 tweet implying that COVID-19 "originated in the US."
Clicking the alert sends the user to the World Health Organization's resource page on the pandemic.
COVID-19 at The Diplomat:We're happy to note that ongoing coverage and analysis at The Diplomat of the COVID-19 pandemic in the Asia-Pacific is paywall-free for all readers. Access the latest in our coverage here. COVID-19 coverage at The Diplomat is presented by Diplomat Risk Intelligence. Learn more about DRI here. 
This newsletter is written by Ankit Panda, senior editor for The Diplomat, and director of research at Diplomat Risk Intelligence. Please do feel free to reach out with comments, tips, and feedback at ankit@thediplomat.com and follow me on Twitter at @nktpnd and The Diplomat at @Diplomat_APAC.