The India-China Himalayan Clash
Singapore's election; Japan's missile defense moves; former Kyrgyz president sentenced
The Big One.
A clash in the Himalayas.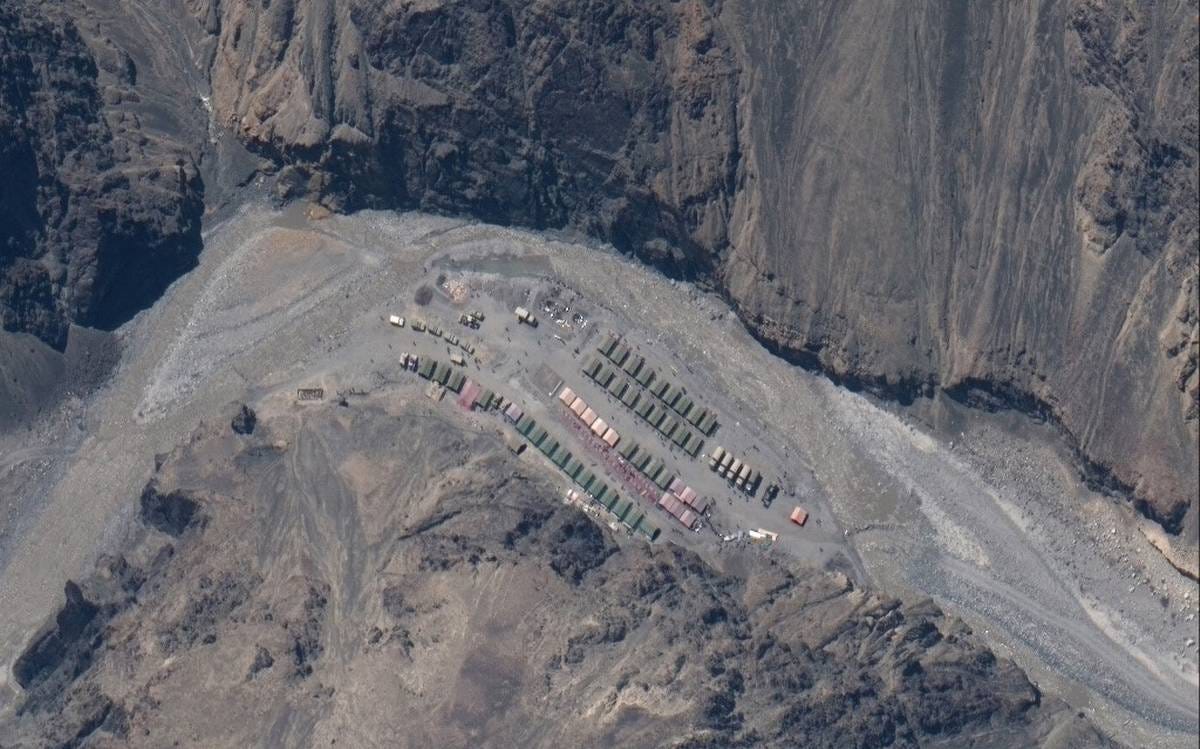 In the last issue of this newsletter, I offered some thoughts on a June 6 agreement that would have seen India and China "disengage" after weeks-long tensions in the western sector of their disputed border. Things did not go according to plan.
Every few years, the world is reminded of the uncomfortable reality that the world's first and second most populous countries still have an unresolved border dispute. India and China, nuclear-armed neighbors, sit astride a Himalayan tinderbox, waiting for a spark. One potential spark occurred on June 15, when at least 20 Indian soldiers were killed and scores more injured in a major skirmish with the Chinese People's Liberation Army in the Galwan River Valley—an area of the remote Himalayan region of Ladakh that has mostly fallen into obscurity since it stood at the center of a major skirmish in the Sino-Indian War of 1962. In addition to the Indian casualties, an unknown number of Chinese soldiers were killed and injured, but China has not published official statistics.
The incident not only propels the ongoing standoff between the two countries, discussed in a recent issue of this newsletter, well past the 2017 Doklam incident, but in fact marks the most serious eruption of violence between the two in 53 years. The June 15 deaths also mark the first fatalities along this disputed border since 1975. The seriousness of what transpired is undeniable. In the days since the standoff, open source evidence and reports sourced among Indian military officials in the area suggest that China is digging in.
I won't spend much time describing the what of June 15, but the why and what now merit consideration. The good news is that further escalation has not occurred and the first instinct in both New Delhi and Beijing was to use existing diplomatic and military communication channels to address differences. That's been the long-standing understanding along this border, but at the same time, tensions have shot up in India, where anti-China sentiment is surging. The Indian government, wary about its options, has pushed back officially on Chinese claims along the disputed border, but avoided taking steps that could be deemed escalatory.
Following the June 15 incident, we've seen several statements from both sides, helping paint a picture of how each perceives what happened. The People's Liberation Army Western Command issued a statement (below, helpfully translated by MIT's M. Taylor Fravel, who recently joined me on the Asia Geopolitics podcast for an overview of the Sino-Indian border):
Meanwhile, the Indian Ministry of External Affairs (MEA) released a few statements, including a readout of a phone call between Wang Yi, the Chinese foreign minister, and S. Jaishankar, his Indian counterpart. Days later, the MEA pushed back on what it said were "attempts by the Chinese side to now advance exaggerated and untenable claims." This refers to ongoing ambiguous claims by China that the entirety of Galwan Valley—a large area that includes parts that India has administered and patrolled—is under Chinese sovereignty. 
Part of the official Indian reaction has proven troubling for New Delhi. Indian Prime Minister Narendra Modi, in an all-party address on the affair on June 19, said the following words: "No one has intruded and nor is anyone intruding, nor has any post been captured by someone." The implications of that statement could be parsed in a straightforward way, but it raised serious questions about prior official statements from India, including from the Ministry of External Affairs. (The Indian side released a separate statement on the all-party meeting, including a clarification of sorts on Modi's terminology that further obscured things.)
Making matters even more bizarre, The Wire noticed that the bit in Modi's address on no border crossings was so controversial that it was scrubbed from the official video shared on the prime minister's website. 
Looking ahead, there's no clear sign of how both sides might find a way out. This is far beyond Doklam in scale and intensity. As some reports suggest, both sides are digging in such that we may not even see the traditional seasonality play an effect (normally, the warmer summer months make these standoffs in this hostile terrain more tolerable). In terms of duration, the useful precedent may be the 1987 Sumdurong Chu standoff between the two sides, which lasted for more than a year.
Sumdurong Chu was notable at the time it happened for both its intensity and its consequences. It resulted in a seminal visit to Beijing by then-Indian Prime Minister Rajiv Gandhi to meet Deng Xiaoping, paving the path to the 1993 agreement between the two countries that codified the principle of the Line of Actual Control. It remains to be seen if the aftermath of this standoff could result in a similar effect. As Gautam Bambawale, a retired Indian diplomat deeply involved in Sino-Indian ties, observed recently, the broader architecture of Sino-Indian diplomatic understandings about the border (as captured in agreements in 1993, 1996, 2005, 2012, and 2013) may come tumbling down. If it does, it'll need to be replaced with something else. In the meantime, China will likely secure the most advantageous position it can along the disputed border as India seeks to dig in for the long haul.
Diplomat Risk Intelligence.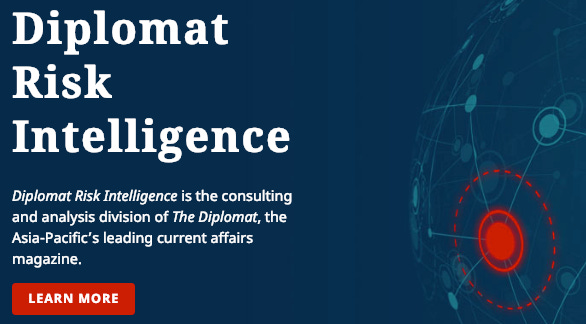 Diplomat Risk Intelligence offers you dedicated access to an exclusive network of subject matter experts versed in geopolitical, security, economic, and political trends covering the wider Asia-Pacific region. To learn more, click here.
Southeast Asia.
On Tuesday, Singaporean President Halimah Yacob, on the advice of Prime Minister Lee Hsien Loong, dissolved parliament and issued a writ of election, setting the city-state up for what will be a consequential political moment and another of Asia's big 2020 elections (following the footsteps of earlier elections this year in Taiwan, Mongolia, and South Korea).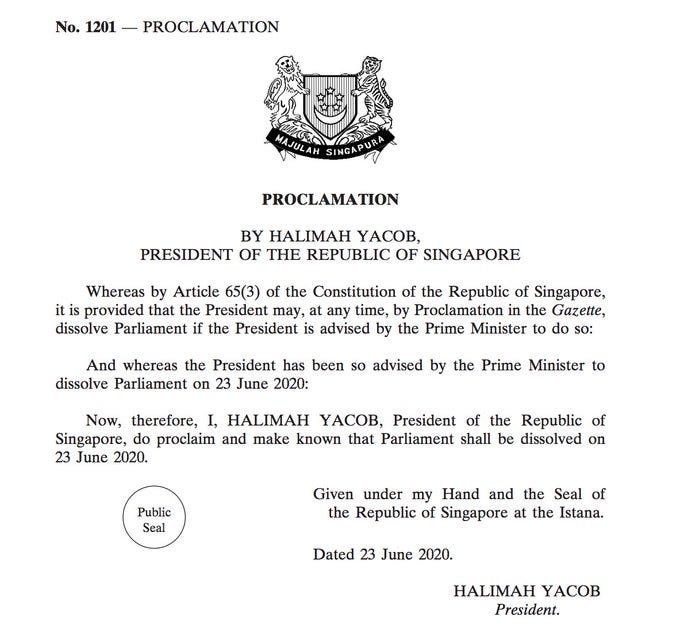 The upcoming Singaporean general election will take place on July 10 and will be a public holiday. Lee's People's Action Party (PAP), which received 69.9 percent of the vote in 2015, will be looking to seal in another victory, but electoral politics in the country have gotten more complicated in the last five years. If the PAP, founded by perceived "Father of the Nation" Lee Kuan Yew, succeeds in forming a government, it will be its 16th consecutive term since 1959. The stakes will be high, but it'll be the PAP's election to lose, with the primary opposition Workers' Party working against the tide. Additional intrigue, including Lee Hsien Loong's younger brother officially joining a new opposition party, the Progress Singapore Party, may play a factor. (Lee Hsien Yang has not yet decided if he'll contest for a seat.)
Add to that the complication of carrying out a general election as Singapore still contends with the effects of COVID-19. Singapore remains in "phase two" of its COVID-19 reopening, which bans any public gatherings larger than five people, making political rallies—long a strong point for opposition parties—impossible in the current climate. This limitation will set up a fierce period of virtual campaigning and congestion in early July. 
There's nothing like face-to-face negotiations: Jose Tavares, Indonesia's chief ASEAN diplomat, told reporters that Jakarta feels that negotiations for an ASEAN-China code of conduct for the South China Sea can only take place in a face-to-face format. Video conferencing, all the vogue amid the pandemic, is no substitute. "It will be very hard to negotiate the COC draft virtually, so we'll wait until the situation improves and we can resume the talks [in person]," Tavares said, according to the Jakarta Post. 
Last year, ASEAN and China agreed on an initial single draft text of the code of conduct, which was originallycalled for in a 2002 nonbinding declaration of conduct between the 10-nation Southeast Asian grouping and China. The two sides have set a deadline of 2021 for the completion of a code of conduct, but this appeared to be an optimistic deadline—even before a pandemic-induced delay in talks.
East Asia.
Japan's missile defense turn. Japanese Minister of Defense Taro Kono confirmed, once and for all, that the country's plans to deploy two Aegis Ashore ballistic missile defense sites had been scrapped amid technical safety concerns. I wrote about some of Tokyo's options from here at The Diplomat: 
Tokyo still possesses capabilities like the Patriot Advanced Capability 3 system, but that'll only cover so much of the threat spectrum. Ballistic missile defense systems like Aegis Ashore, THAAD, and PAC-3 are each designed, tested, and evaluated against certain types of targets; PAC-3 simply can't do what Aegis Ashore can. For instance, the latter, had it been deployed, would have given Tokyo an exoatmospheric interception capability that for the time being will remain confined to the seven operational Aegis-capable guided missile destroyers in service with the Japanese Maritime Self-Defense Force.

It's possible that Tokyo may revisit the option to procure THAAD, but cost was one factor in the Aegis Ashore suspension too. Given that the sticker price for the six THAAD batteries was greater than that for two Aegis Ashore sites back in the 2017 evaluations, it's unlikely that Tokyo will go this way. According to Jiji Press, the Japanese government has convened officials in the Ministry of Defense and National Security Council to game out alternatives. One option could keep Aegis Ashore "afloat" — literally — on a so-called "megafloat," Jiji Press reports. That'd bring Aegis Ashore back offshore, but not quite in the same way as the system being deployed on board a destroyer.
The geopolitical ramifications are as unclear as what comes next technically. While Russia, for instance, might be pleased to see that Aegis Ashore installations won't be appearing adjacent to its Far East anytime soon, if the corresponding Japanese policy response is to double down on conventional standoff precision weaponry, then that may have consequences too. Similar concerns will arise in China, where there is particular worry that Tokyo may be more willing to host American ground-launched conventional missiles that could come to Asia in the coming years as a result of the end of the INF Treaty.
Don't Miss It: On June 24, voters in Mongolia elected 76 new members of parliament. For The Diplomat, Julian Dierkes and Marissa Smith make sense of the significance of the results. "When the Great State Khural constitutes itself it will see many new faces, even though the MPP has managed for the first time to break a pattern of pendulum swings between the two dominant parties, seen over the previous seven elections since 1992."
An inter-Korean rollercoaster: Tensions between North and South Korea appeared to spike sharply before suddenly settling. The dramatic detonation of the inter-Korean liaison office in the North Korean border town of Kaesong earlier this month marked what initially appeared to be a symbolic termination of the slowly building—but troubled—cooperation between the two sides that had started with diplomacy during the 2018 Winter Olympic Games in PyeongChang, South Korea. Shortly after the explosion, the North Korean side suggested it would take military action against the south and take steps to directly contradict agreements made with the South Korean government in 2018. The instigator for the rising tensions—and the decision to blow up the office—was the launching of anti-regime leaflets by South Korean activists. North Korea takes leaflets seriously.
This week, that all changed. North Korean leader Kim Jong Un himself suspended all "military action plans" against the South. Once again, the step carried some symbolism: it came one day before the June 25 70th anniversary of the start of the Korean War. Making matters more puzzling yet, Pyongyang rolled back prominent propaganda against the South, with several anti-South Korea articles published in recent weeks suddenly and altogether disappearing.
The precise state of play between the two Koreas remains unclear, but the sudden spike in tensions followed by the adjustment signals that Pyongyang wants to calibrate its brinkmanship—with the likely goal of establishing effective leverage to extract economic concessions from South Korea. In any case, watch this space in the coming weeks. 
Central Asia. 
A former president sentenced: Almazbek Atambayev, the former president of Kyrgyzstan, was found guilty by a court in Bishkek of corruption and was sentenced to 11 years and two months. As The Diplomat's Catherine Putz explains, Atambayev's charges pertained to the 2013 early release of an ethnic Chechen criminal, Aziz Batukayev. It doesn't end there for Atambayev: "The former president, who stepped down legally in 2017, faces additional charges in a second trial stemming from the violence that erupted in August 2019 when Kyrgyz authorities moved to detain Atambayev related to the Batukayev inquiry."
China-Kyrgyzstan-Uzbekistan transport corridor: Land transportation linkages between China and the landlocked Central Asian states continue to develop. As Umida Hashimova reports, "On June 5, 2020, the China-Kyrgyzstan-Uzbekistan transportation corridor was extended farther into China. A cargo train from China's Lanzhou, in Gansu province, for the first time moved goods to Tashkent."
Asia Defense.
Three U.S. carriers in the Indo-Pacific. In the month of June, for the first time since 2017, the United States Navy operated three of its Nimitz-class supercarriers for the same time in the Indo-Pacific region. USS Theodore Roosevelt, USS Nimitz, and USS Ronald Reagan all were active in the region.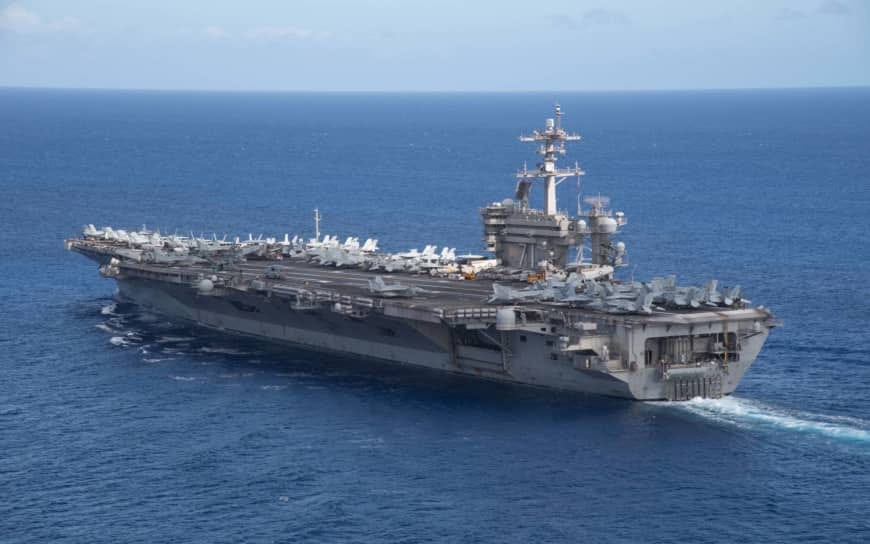 While the three carriers were in the region together, USS Theodore Roosevelt and USS Nimitz carried out joint dual carrier flight operations in the Philippine Sea starting June 21. "The ships and aircraft assigned to both strike groups began coordinated operations in international waters demonstrating the United States' unique capability to operate multiple carrier strike groups in close proximity," a statement from USS Theodore Roosevelt's public affairs noted. 
USS Ronald Reagan, currently the permanently forward-based carrier of the U.S. Navy, homeported at Yokosuka in Japan, conducted separate exercises in the Philippine Sea.
The last time the three carriers conducted such operations, tensions were high over North Korea's missile testing activities in 2017. The ongoing bout of activities comes not long after USS Theodore Roosevelt was taken out of commission after a major COVID-19 outbreak on board. USS Ronald Reagan and USS Nimitz crew were affected by COVID-19 as well.
Chinese aircraft buzzes South Korea. A Chinese Y-9 military aircraft entered South Korea's air defense identification zone, authorities in Seoul said. South Korea's Yonhap News Agency reports:
The Chinese plane, presumed to be a Y-9 aircraft, entered the zone Monday morning in the area south of South Korea's southern island of Jeju and south of the easternmost islets of Dokdo before moving into the Japanese air defense identification zone, according to the sources.
Extras.
China's move to genomic surveillance. Researchers at the Australian Strategy Policy Institute outline efforts by the Chinese government to set up what is the world's largest law enforcement genomic database. While similar systems elsewhere are designed to track convicted criminals or people of interest, the Chinese system is incorporating the genetic data of "tens of millions of people who have no history of serious criminal activity."
Earlier Chinese Government DNA collection campaigns focused on Tibet and Xinjiang, but, beginning in late 2017, the Ministry of Public Security expanded the dragnet across China, targeting millions of men and boys with the aim to 'comprehensively improve public security organs' ability to solve cases, and manage and control society'. This program of mass DNA data collection violates Chinese domestic law and global human rights norms. And, when combined with other surveillance tools, it will increase the power of the Chinese state and further enable domestic repression in the name of stability maintenance and social control.
Read more.
Debt relief for the Maldives. The president of the Maldives announced this week that China had agreed to a partial suspension of debt payments for a period of four years. Sovereign debt relief is not a new idea given that the G20 resolved earlier this year to suspend all debt payments for 77 developing countries through the end of the year. China implemented that step earlier this month. What's notable in Solih's announcement is the considerably longer term—even if partial—suggesting that Beijing is beginning to work out bespoke arrangements. It's likely not a coincidence that Maldives happens to be a strategic target for Chinese investment in the Indian Ocean (and where a change of government in 2018 brought a more India-friendly government into office). 
Bonus: On China's loans to the developing world, see Yufan Huang and Deborah Brautigam's analysis looking at the volume of Chinese assistance.
This newsletter is written by Ankit Panda, senior editor for The Diplomat, and director of research at Diplomat Risk Intelligence. Please do feel free to reach out with comments, tips, and feedback at ankit@thediplomat.com and follow me on Twitter at @nktpnd and The Diplomat at @Diplomat_APAC.