US Sanctions Top Chinese Officials: What Now?
Australia's defense update; Bhutan-China dispute
The Big One.
Top Chinese officials are sanctioned for Xinjiang atrocities.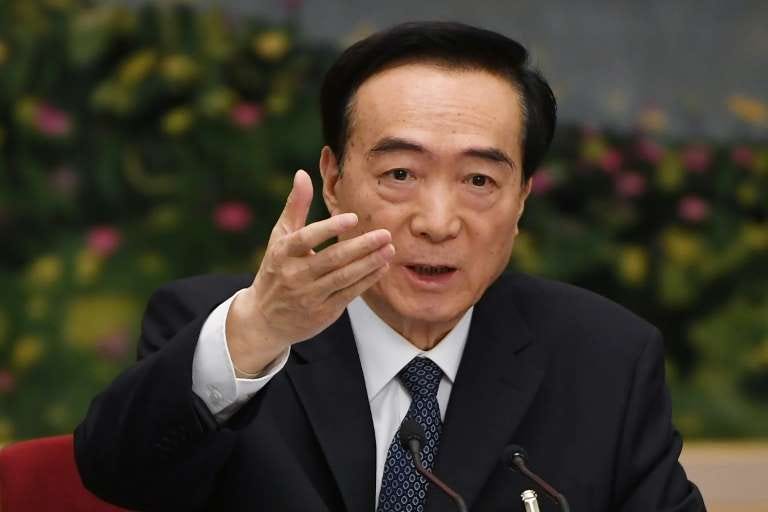 The big news this week concerns—as it often does—the U.S.-China relationship, which continues to head into increasingly turbulent waters. On Thursday, the U.S. Department of the Treasury finally did something that's been advocated by members of Congress and nongovernmental activists for years: it sanctioned senior Chinese officials complicit in the ongoing atrocities against Muslim minorities in China's Xinjiang Uyghur Autonomous Region (XUAR). 
The officials placed under sanctions include Chen Quanguo (pictured above), the Communist Party Secretary of XUAR and more significantly a member of the 19th Politburo of the Communist Party of China. Other officials covered include Zhu Hailun, a former Deputy Party Secretary of the XUAR, the current Director and Communist Party Secretary of the Xinjiang Public Security Bureau (XPSB), Wang Mingshan, and the former Party Secretary of the XPSB, Huo Liujun. The XPSB itself is included in the sanctions, all of which were enacted pursuant to the Global Magnitsky Human Rights Accountability Act.
The decision is likely to yield a significant reaction from China—in a way that recent U.S. steps to punish Beijing for the enactment of its new national security legislation in Hong Kong had not. Chen Quanguo's sanctioning, in particular, will not be taken lightly. As a member of the 25-member Politburo, he is among the political titans in China and may even be eligible for eventual elevation to the powerful Politburo Standing Committee, the apex of political power in China. China may react proportionately, with official sanctions of a sort against American officials, or it may undertake "unofficial" punitive actions—perhaps against American citizens on Chinese soil. The experiences of Michael Kovrig and Michael Spavor, two Canadian citizens that were effectively taken hostage after Huawei CFO Meng Wanzhou was arrested, comes to mind. (Disclosure: Kovrig and Spavor are friends; I saw them both in person just weeks before their detention.)
On Friday, Chinese Foreign Ministry spokesperson Zhao Lijian warned that "Xinjiang affairs are entirely China's internal affairs. The US has no right and is in no position to intervene." He added, "In response to its [US] wrongdoing, China decides to take reciprocal measures against US agencies and individuals with egregious practices on Xinjiang-related issues," without providing specifics. Details of China's response should become clear in the coming days. Possibly of note, China's Global Times recently floated the idea of suing Adrian Zenz, one of the top scholars investigating the Xinjiang rights abuses.
Around two years ago, members of Congress began to push for this idea. My colleague Shannon Tiezzi covered the bipartisan calls at the time. As she noted, despite common talk of sanctions for human rights violations in China—including in the aftermath of the 1989 Tiananmen Square massacre—most American governments didn't take that step, which would have risked "actually jeopardizing the lucrative trade relationship over human rights concerns."
The Trump administration's move, therefore, may have surprised China—although given recent steps over Hong Kong, which were also once seen as unthinkable, perhaps less so. 
Reflecting on Thursday's sanctions, The Diplomat's Shannon Tiezzi writes that "the latest announcement is just the culmination of years of pressure from the U.S. Congress for the Trump administration to take action." She continues:
Members of Congress had been calling for Magnitsky sanctions in response to China's crackdown in Xinjiang since 2018. Other administration officials, including U.S. Ambassador for International Religious Freedom Sam Brownback, had been urging sanctions as well.

But U.S. President Donald Trump told Axios' Jonathan Swan last month that he held off on enacting sanctions because "we were in the middle of a major trade deal… And when you're in the middle of a negotiation and then all of a sudden you start throwing additional sanctions on…" Trump left the thought unfinished, before claiming that the tariffs his administration had enacted on Chinese goods "are far worse than any sanction you can think of."
Trump's reluctance to bring up human rights because of his interests in seeking concessions on trade may be one of the most conventional things about how he thinks about this aspect of U.S. China policy. But it also presents probably one of the most potent levers that China can use to get the U.S. administration to back down: by threatening U.S. trade interests. Doing so won't just hurt the United States, however. It'll be negative sum, harming China equally—or even somewhat more.
We'll find out how Beijing will react soon enough.
Diplomat Risk Intelligence.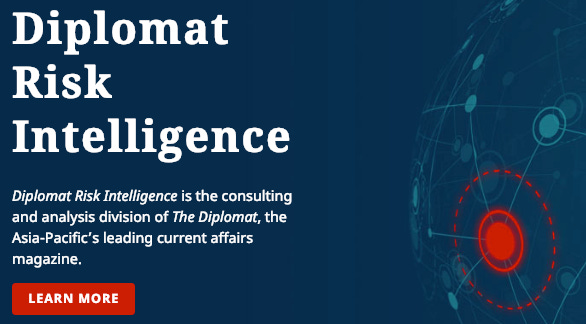 Diplomat Risk Intelligence offers you dedicated access to an exclusive network of subject matter experts versed in geopolitical, security, economic, and political trends covering the wider Asia-Pacific region. To learn more, click here.
South Asia. 
Bhutan and China's territorial dispute takes on a new dimension. It's getting tough to keep track of all of China's active maritime and territorial disputes; there's no shortage of headlines from Ladakh, the South China Sea, and the East China Sea. Add now to all this a new dispute with Bhutan.
The Sino-Bhutanese relationship is not well developed. The two countries don't have formal diplomatic ties and Bhutan has the distinction of being the only country apart from India that has a still-unsettled land border with China. For The Diplomat, I discussed some of the background of this latest twist.
...despite this lack of official relations, the two sides have worked for years to arrive at a resolution to their border disputes, which until now primarily focused on areas in the central and western sectors.

The western sector dispute — over the Doklam plateau — has received the most attention after the 2017 India-China standoff there. The central sector disputes — over areas known as Jakarlung and Pasamlung — have received less attention comparatively. Even without formal diplomatic ties, Bhutan and China have held 24 rounds of border talks between their envoys; talks that have been frozen since their last round in 2016, partly due to the heightened tensions that erupted during the Doklam standoff. A 25th round is yet to take place.

On Saturday, the Chinese Ministry of Foreign Affairs (MFA) issued a statement to two Indian media outlets — the Hindustan Times and The Hindu — highlighting three separate areas of disputed territory with Bhutan. "The boundary between China and Bhutan has never been delimited. There have been disputes over the eastern, central and western sectors for a long time," the Chinese MFA said, according to The Hindu.
The newly disputed area, which roughly corresponds to the Sakteng Wildlife Sanctuary, is not noted in any official Chinese maps that I've been able to find. A sole unofficial map appears to show a dispute in this area (one that I came across in 2017, while working on the India-China dispute at Doklam), but this map contains errors about the disputes in other sectors. I surmise in my above analysis that this dispute with Bhutan may have as much to do with India as it does with Bhutan. 
Tenzing Lamsang, editor of The Bhutanese, a newspaper in Bhutan, sums up the situation nicely from Thimphu's perspective.
The second point is particularly important. The practicality of the political geography here—including the fact that India administers Arunachal Pradesh—means that the area China now claims is disputed does not even border China-administered territory. To get from Tibet to the eastern part of Bhutan in the Sakteng area, China would need to effectively traverse Indian-held territory.
In case you missed it: In a longer analysis, I take a deep dive into the short- and long-term causes and the short- and long-term consequences of this year's India-China standoff, which is the most serious in more than 50 years. 
Asia Defense.
The big defense news in the Asia-Pacific in early July pertains to Australia, which has issued two new interesting strategic documents. The first, a "Defense Strategic Update" for 2020, offers insight into how recent developments have changed Australia's defense requirements. Alongside this update, the Australian Department of Defense released a Force Structure Plan (PDF).
Over at The Diplomat, I commented a bit more in length on the content of these documents and why they represent a significant evolution in Australian strategic thinking about the country's immediate neighborhood and the future requirements of deterrence in the Asia-Pacific region. Broadly, the update is born of a recognition that Australia's neighborhood has changed faster than envisaged—particularly as China has grown more assertive.
The prescriptions that flow from this observation in the update are significant for their boldness. Front and center in the update is the notion of investing more in conventional standoff weaponry: specifically, long-range missiles. This development will be a welcome one for many in the strategic community in the United States, where calls for American allies to acquire such capabilities had long persisted — particularly before the end of the 1987 Intermediate-Range Nuclear Forces Treaty last year.
A few other perspectives that are worth reading on the Australian Update and Force Structure Plan include Euan Graham at IISS and Tanya Ogilvie-White's more critical view over at the Lowy Institute's Interpreter.
Go Deeper: Listen to the latest episode of the Asia Geopolitics podcast, where I discuss the update and Australian strategic thinking with Ashley Townshend, director of Foreign Policy and Defence at the United States Studies Centre at the University of Sydney.
Esper lists his accomplishments. Sometimes, at a performance review, an employee is asked to reflect on their performance relative to past benchmarks they'd set for themselves. U.S. Secretary of Defense Mark T. Esper seems to have taken that to heart. Earlier this week, the secretary offered an assessment on how well, under his leadership, the Department of Defense had addressed a "list of ten targeted goals" that he originally intended for DoD to complete by the end of this year. The goals are:
Review, update, and approve all China and Russia plans;

Implement the Immediate Response Force, Contingency Response Force, and Dynamic Force Employment enhanced readiness concepts;

Reallocate, reassign, and redeploy forces in accordance with the NDS;

Achieve a higher level of sustainable readiness;

Develop a coordinated plan to strengthen allies and build partners;

Reform and manage the 4th Estate and DOD;

Focus the Department on China;

Modernize the force—invest in game changing technologies;

Establish realistic joint war games, exercises, and training plans; and,

Develop a modern joint warfighting concept, and ultimately, doctrine.
There's some redundancy built in here and the core theme is really "great power competition," which is ubiquitous in DoD. That's hardly surprising. More specifically, it's notable how much jumps out about the apparent focus on the Asia-Pacific and China in specific, with goal seven being an outright intention to "Focus the Department on China." 
In his remarks on the goals, Esper noted that this was the overarching goal: "one of our top ten goals – the priority that drives and underlies many of our efforts today – is to focus the Department on China." 
The maritime militia in a war. James Kraska makes the case that China's so-called "maritime militia" could now be a legitimate military objective for the United States in a war (in a legal sense). "In the event of naval conflict in the region, the vessels of the Chinese maritime militia could be used to support some PRC military missions. Some of the maritime militia may be coastal fishing craft that are immune from capture during armed conflict but may be attacked if they assist the People's Liberation Army Navy (PLAN) military effort in any manner," Kraska writes.
Extras.
The Diplomat is hiring! After nearly seven years, I will be stepping down from my full-time role with The Diplomat (but still continuing this newsletter and the Asia Geopolitics podcast). The good news is that The Diplomat is looking for full-time editorial team members for remote work. As the list notes, "These are challenging and diverse roles that offer the chance to make your voice heard on a range of topical issues relevant to the Asia-Pacific."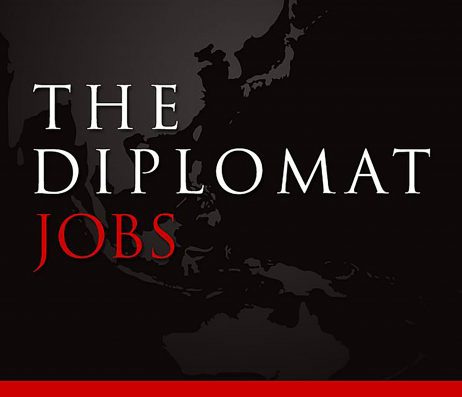 Read more here. 
The July 2020 issue of The Diplomat is here. This month, we look back at a turbulent year in Kashmir, from the revocation of Article 370 to the current COVID-19 pandemic.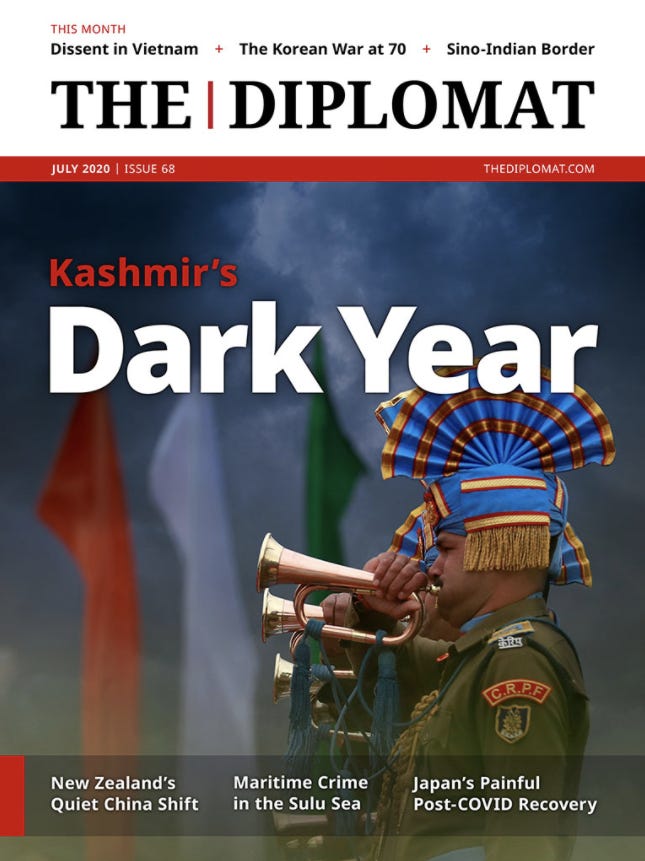 We also shine a light on New Zealand's subtle course correction on China, explain the persistence of maritime crime (from piracy to terrorism) in the Sulu Sea, and analyze the prospects for Japan's post-COVID economy. And, of course, we offer a range of reporting, analysis, and opinion from across the region.
This newsletter is written by Ankit Panda, senior editor for The Diplomat, and director of research at Diplomat Risk Intelligence. Please do feel free to reach out with comments, tips, and feedback at ankit@thediplomat.com and follow me on Twitter at @nktpnd and The Diplomat at @Diplomat_APAC.