India's Turn Toward Economic 'Self-Reliance'
TSMC to Arizona; South Korea missile testing; COVID-19 vaccine hacking accusations
The Big One.
India's turn toward "self-reliance."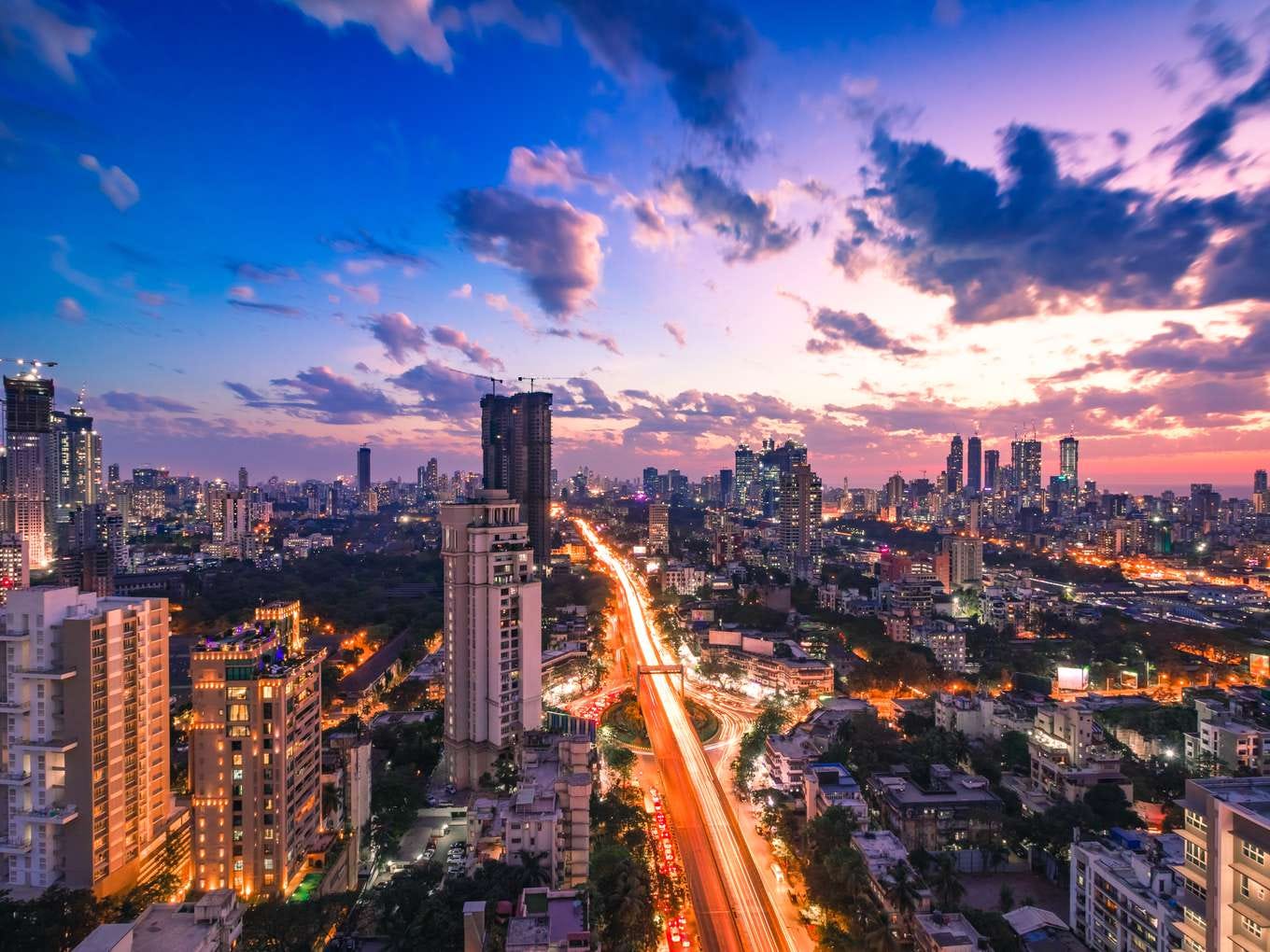 This week, Indian Prime Minister Narendra Modi delivered a national address (full text here) that, among other things, was meant to provide a sense of relief to the country's 1.3 billion people about how the government was managing COVID-19's economic and health effects. Many analysts had anticipated that some sort of direct economic relief would be announced and they weren't disappointed. Modi unveiled a $266 billion package, amounting to around 10 percent of Indian GDP—one of the largest stimulus packages to date by any country, certainly an emerging economy like India, in response to the effects of COVID-19.
The stimulus package was clear enough: It came with a price tag and Modi clarified some of the ends to which it would go. Along with the Reserve Bank of India's moves to date and earlier relief in March, the Indian government is not holding back on big spending. The country's COVID-19 response, however, has continued to face criticism for its inadequacies, particularly insofar as the poor and migrant workers are concerned. Tens of millions continue to find themselves untethered from opportunities for income, raising the stakes considerably day-to-day. Indian businesses, too, have taken a major hit across the board as the lockdown's effect on demand has reverberated over the last nearly two months.
Returning to the economic package, however, Modi unveiled it with a somewhat puzzling message: "This package will work to bring about a self-reliant India," the Indian prime minister said. Self-reliance is an old idea in India—and, indeed, one of the most prominent political principles in many post-colonial polities. What was it doing in the Indian government's messaging over its COVID-19 relief measures?
Nirmala Sitharaman, India's minister of finance, followed up on Modi's announcement with a few more details, including on how small businesses would be able to leverage new sources of relief without collateral through the end of October. But the "self-reliance" component of the messaging remains somewhat of a mystery. The term's centrality in the government's messaging has left more than a few analysts wondering if India might lurch backward toward the Cold War-era days of import substitution policies and embracing a more insular economic mindset. Some of these worries are founded on India's continued aversion to rapid trade integration in Asia, as encapsulated by Delhi's reticence on signing up to agreements like the Regional Comprehensive Economic Partnership (RCEP).
It's possible that "self-reliance" is simply poor branding for what is otherwise meant to be a message about India's economic resilience (as Tanvi Madan suggests). 
Elsewhere, New Delhi's behavior so far in this pandemic points to opportunity-seeking behavior, such as by reaching out to foreign manufacturers that might be seeking to diversify risk away from China by creating incentives to set up shop in India. Much of this is consistent with initiatives going back to the pre-pandemic era and Modi's first term in office, such as the "Make in India" push to increase India's manufacturing capacity. ("Make in India" largely failed to take off in the way originally envisioned, with manufacturing as a share of Indian GDP actually having declined since Modi became prime minister back in 2014.
For now, it'll be prudent to wait and see how the Indian government puts its intentions into practice. Wait for the policy implementation.
Diplomat Risk Intelligence.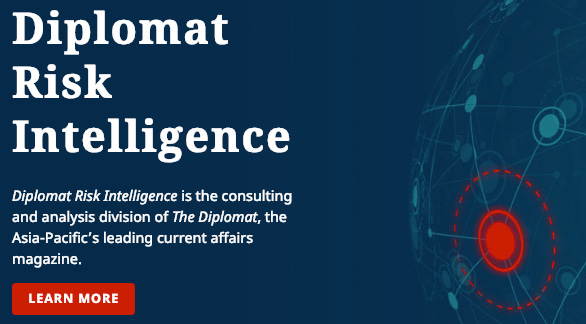 Diplomat Risk Intelligence offers you dedicated access to an exclusive network of subject matter experts versed in geopolitical, security, economic, and political trends covering the wider Asia-Pacific region. To learn more, click here.
East Asia.
Remember North Korea sanctions? The U.S. Treasury Department's Office of Foreign Assets Control (OFAC) has just updated its list of Specially Designated Nationals (i.e., "bad" entities and individuals) for North Korea sanctions. U.S. and United Nations sanctions on North Korea continue to have a limited to moderate effect on the country as a whole and, if the recent United Nations Panel of Experts report is anything to go by, sanctions continue to be evaded wholesale by the North Koreans. The OFAC SDN updates on North Korea are a sign that the administration is still thinking about its professed "maximum pressure" strategy toward the country (which has been far from maximum since 2018, when the United States changed course from the brinksmanship of 2017 toward diplomacy).
TSMC heads to Arizona. Taiwan Semiconductor Manufacturing Co. (TSMC) announced this week that it will set up a chip foundry in Arizona, in the United States. TSMC is the world's largest semiconductor foundry, which has made it not only an integral part of Taiwan's high-tech industry, but a critical component of the global supply chain for commercial, consumer, and even defense electronics. The Arizona foundry should not only mark an important boon for the U.S.-Taiwan commercial relationship, but also help TSMC diversify its own risk. For the United States, concerns over supply chain vulnerabilities may also be addressed with the Taiwanese firm setting up shop on U.S. soil.
China's 'Wolf Warrior' diplomacy. China's overseas conduct has increasingly taken on an acerbic tone, with Beijing's diplomats—and even spokespeople—less hesitant than before to speak less diplomatically (to put it lightly). This so-called "Wolf Warrior" diplomacy appears to be a new normal. Zhiqun Zhu takes a look at the possible drivers of this turn in China's foreign messaging.
US-China ties.
Whither the "Phase One" trade deal? More than a few signals in the past week have U.S.-China watchers on edge about the fate of the "Phase One" trade deal the two sides completed back in January (remember that?) Interpret Trump's tweets as instruments of policy at your own peril, but the U.S. president has explicitly linked ongoing grievances about China and COVID-19 to the deal—that the "ink was barely dry, and the World was hit by the plague from China."
More importantly, separate reporting has suggested that the White House is considering pulling back on the trade deal. The U.S. stock market has been slowly recovering after the initial March crash, but trade doldrums on top of the ongoing COVID-19 supply-demand shock could prove to be a devastating mix. 
Things don't look good on the Chinese side either. Hu Xijin, the editor-in-chief of the Communist Party-linked Global Times, has sounded the alarm that "necessary punishment measures" could be taken against U.S. lawmakers, states, and individuals and entities. 
Just how authoritative Hu is remains a matter of dispute, but on matters like this, he's usually proved to be an important avenue for "early warning" of Chinese intentions. 
COVID-19 hacking accusations. This week, the U.S. Federal Bureau of Investigation and the Department of Homeland Security's cybersecurity unit, the Cybersecurity and Infrastructure Security Agency, issued a joint statement drawing attention to China-sponsored attempts to target "Health care, pharmaceutical, and research sectors working on COVID-19 response." 
"China's efforts to target these sectors pose a significant threat to our nation's response to COVID-19," the FBI-CISA statement added. A day later, U.S. Secretary of State Mike Pompeo reiterated that statement in one of his own, saying that the United States "condemns attempts by cyber actors and non-traditional collectors affiliated with the People's Republic of China (PRC) to steal U.S. intellectual property and data related to COVID-19 research." Pompeo's statement continues:
The PRC's behavior in cyberspace is an extension of its counterproductive actions throughout the COVID-19 pandemic. While the United States and our allies and partners are coordinating a collective, transparent response to save lives, the PRC continues to silence scientists, journalists, and citizens, and to spread disinformation, which has exacerbated the dangers of this health crisis.
The phrase "non-traditional collectors" in Pompeo's statement merits some attention. In U.S. intelligence parlance, this refers to individuals who aren't traditional "spies" (i.e., perhaps under diplomatic cover in the United States), but others who may be serving intelligence-gathering ends. One case in point is individuals who might be participating in China's "Thousand Talents" program. The U.S. Department of Justice this week arrested an American doctor for concealing his affiliations with Chinese research institutions while accepting funding from the U.S. National Institutes of Health (full release here). This appears to be an ongoing area of focus for the Department of Justice; a prominent case this January involved Harvard University's Charles Lieber for similar concerns.
In the previous issue of this newsletter, I'd discussed the case of Vietnam's suspected hacking of Chinese public health authorities in the early days of the COVID-19 breakout in China. New U.S. accusations toward China suggest that these sorts of state-backed efforts will continue; indeed, given the recent pressure by the Trump administration on the U.S. intelligence community to explore potential links between two Wuhan-based laboratories and COVID-19, it would not be farfetched to imagine that the U.S. National Security Agency might be snooping around for Chinese data. 
On a related note, if you're interested in the Vietnam-China story, have a listen to a recent episode of the Asia Geopolitics podcast. I had Ben Read from Mandiant Threat Intelligence, the group that originally issued the finding on suspected Vietnamese state-sponsored hacking against China, to talk about these issues. 
Southeast Asia.
Over at The Diplomat, Carl Thayer takes a look at the possibility that Vietnam could one day come to lease the strategically famed Cam Ranh Bay port to the United States for military use on a long-term basis—either "as a supply base and/or stop over point as a counter to recent aggressiveness in the South China Sea." Hanoi and Washington are more strategically convergent today than at any time since the end of the Vietnam War. The two sides continue to get closer amid rising tensions in the South China Sea and as the United States continues to voice support for Vietnam against Chinese bullying. The prospect of a lease for Cam Ranh Bay, however, may be far-fetched.
As Thayer writes, Vietnam's foreign policy DNA is not particularly well positioned to let the United States set up shop at the facility—even as relations between the two sides will continue to deepen, including on security cooperation. Things aren't likely to change in the near future either:
No doubt Vietnam's leaders will be extremely cautious in their adoption of any changes to long-standing foreign and defense policies at the 13th national congress of the Vietnam Communist Party scheduled for the first quarter of 2021.
Thayer concludes that Vietnam will pursue a policy of "diversification and multilateralization" of its major power relationships, basically precluding anything close to overt bandwagoning with the United States.
If Vietnam decides to loosen up on its present restrictions it will do so gradually and in line with the following prescription in the 2019 Defence White Book that follows immediately after the passage quoted above, "on the basis of respecting each other's independence, sovereignty, territorial unity and integrity as well as fundamental principles of international law, cooperation for mutual benefits and common interests of the region and international community."
The prospect of a Cam Ranh Bay lease, as a result, remains remote.
Asia Defense.
South Koreatees up the Hyunmoo-4. In March, South Korea conducted the first reported test of its Hyunmoo-4 short-range ballistic missile. The Hyunmoo-4 is thought to be an 800 kilometer range solid propellant missile with a heavy, 2-ton payload—possibly for a heavy earth penetrator role. The capability, once fully developed, is expected to contribute to South Korea's Korea Massive Punishment and Retaliation strategy, which is designed to strike at the North Korean leadership quickly after an initial attack against the south. 
The Hyunmoo-4 presents a few interesting future possibilities as well and is really a consequence of revisions to the U.S.-South Korea missile guidelines back in 2017. As I wrote for The Diplomat, 
The 2 ton payload for the Hyunmoo-4 was made possible by revisions to the U.S.-South Korea missile guidelines, which previously governed payload limits. Although range limits remain, the development of a missile like the heavy-payload Hyunmoo-4 could enable South Korea to in the future use the same booster with a reduced payload to significantly extend the missile's range to that of a medium-range ballistic missile. No pictures have been released of the March Hyunmoo-4 test and it remains unclear what booster is being used for the missile. With the larger suspected payload weight and similar range goal as the Hyunmoo-2C, the Hyunmoo-4 would need an all-new, larger booster design.
The missile guidelines had previously "set out guidelines about the specific payload and range of the latter's domestically developed missiles in order to avoid a regional arms race." 
Dual-use missiles. Over at The Diplomat's Asia Defense blog, I shared a few thoughts on China's DF-26 intermediate-range ballistic missile and one of its more concerning features: a dual conventional-nuclear capability:
It remains unknown how the Chinese leadership precisely views the question of retaliating for conventional, long-range precision strike on dual-capable strategic systems like the DF-26, but the capability for the system itself is an important feature. The United States and China remain no closer to the sort of dialogue on strategic stability that would allow for an authoritative qualification by the Chinese side on how it views this important question.
The DF-26's dual-capable nature has gotten more attention in U.S. strategic circles recently; last year, it was noted for the first time in the Pentagon's annual report on Chinese military power as well.
Extras.
COVID-19 at The Diplomat:We're happy to note that ongoing coverage and analysis at The Diplomat of the COVID-19 pandemic in the Asia-Pacific is paywall-free for all readers. Access the latest in our coverage here. COVID-19 coverage at The Diplomat is presented by Diplomat Risk Intelligence. Learn more about DRI here. 
This newsletter is written by Ankit Panda, senior editor for The Diplomat, and director of research at Diplomat Risk Intelligence. Please do feel free to reach out with comments, tips, and feedback at ankit@thediplomat.com and follow me on Twitter at @nktpnd and The Diplomat at @Diplomat_APAC.